integrated
Digital Marketing
KIosMaya memberikan jasa digital marketing terlengkap yang dikelola oleh international certified digital marketing professional.
Brand Design & Strategy
Fully Integrated 360 Digital Marketing.
Web Development
Company Profile, Online Store, Donation, Membership, Directory.
SEO
Onsite + Offsite Optimization, Google Analytics.
Social Media
Strategic Planning, Creative, Digital Placement.
Copywriting
Luxury Content Marketing, Landing Page, Deployment.
Audience Analytics
360 Analytics, Advisory, Professional Consultation.
Email Marketing
Subscriber Management, Content, Deployment.
Team Training
Public & In-house Digital Marketing Training.
Video Production
We produce commercial ads for your Brand / Products.
Creative 3D
We create 3D graphic and animation, for various industries.
Mobile App
Wether for Android and iOS, you can trust what ever you want with us. 
Advisory
Create digital marketing strategy program and advisory.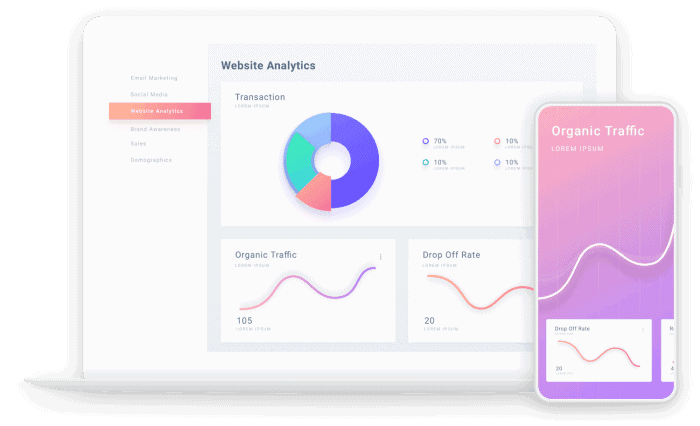 Let's Get Insight
Pahami perilaku pengunjung website Anda. Tingkatkan efisiensi dan efektivitas dengan pendekatan dan promosi yang tertarget berdasar analisa trend dan big data.
Let's Grow With Us.
KiosMaya sangat cepat dalam membantu kami untuk menandai lokasi resort dan private beach kami di Uluwatau, Bali yang sangat kami butuhkan. KiosMaya dapat anda andalkan untuk optimiasi local business listing google.

Dengan KiosMaya, website dan mail server kami telah di update ke sistem terbaru. Pekerjaan sangat cepat dan lancar di akses oleh para staff dan client kami.
KiosMaya juga memberikan saran untuk Google Local Business kantor Jakarta dan Bandung yang dapat memudahkan pelanggan untuk menemui kami.

Selain membangun website dan Social Media Campaign, KiosMaya juga memberikan solusi strategi pemasaran Online-to-Offline untuk salah satu usaha kuliner kami di Karanganyar.
Artikel Digital Marketing KiosMaya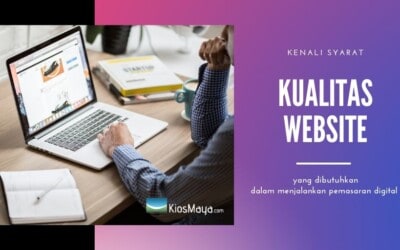 Ada beberapa syarat untuk penilaian kelayakan sebuah website dalam jalankan program digital marketing. Kenali apa saja kualitas website yang penting disini.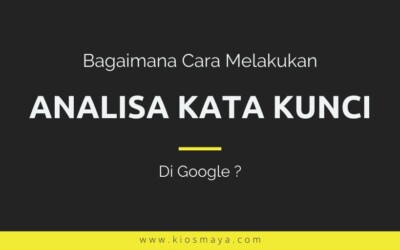 Saat membuat website, konten halaman dan pos di website, sebaiknya kita melakukan analisa kata kunci terlebih dahulu. Cara analisa keyword ini sebetulnya untuk beriklan di Google Search, namun dapat diaplikasikan untuk SEO. Analisa kata kunci sangat penting baik untuk...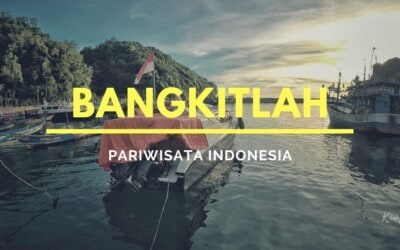 Saat pandemi COVID-19 ini, sebetulnya ada cara untuk membangkitkan pariwisata Indonesia. Yang diperlukan adalah beradaptasi cepat dan menjadi market leader.